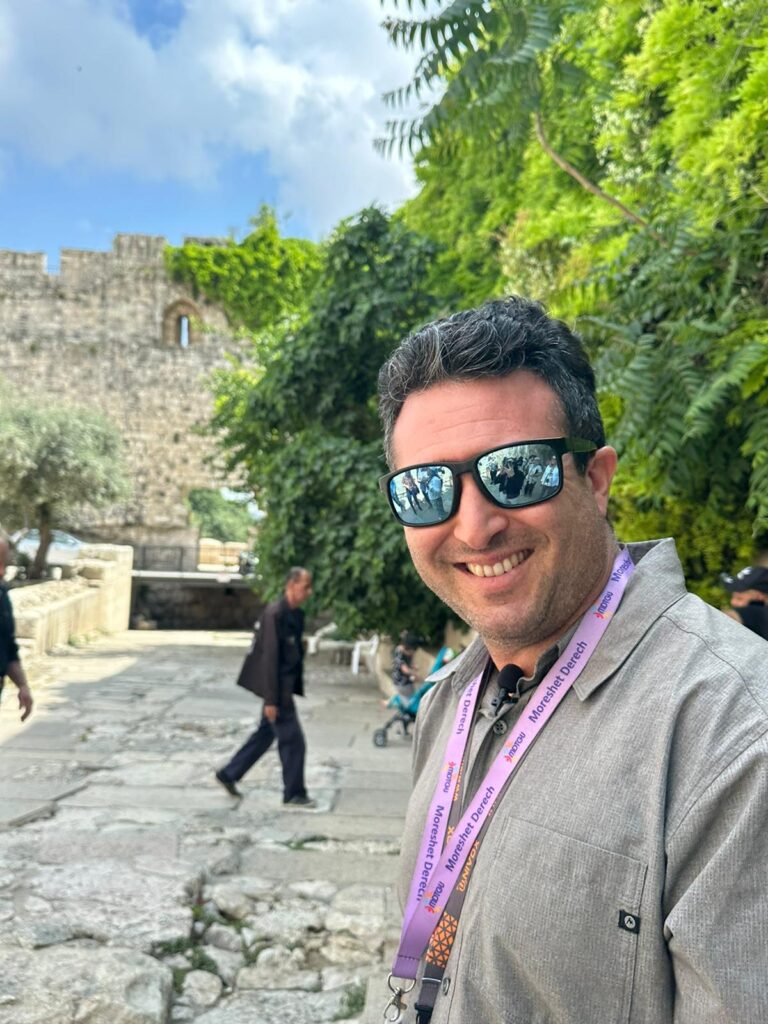 About Me
Step into my world, where Israel's vibrant tapestry of history, culture, and spirituality comes alive. I'm Yoav, a licensed tour guide with a deep-rooted love for my homeland. From an early age, I found solace in exploring Israel's hidden corners, uncovering its secrets, and hearing its whispered stories. This passion led me to establish Yoav Rotem Tours, a boutique agency designed to share the magic of Israel with kindred spirits like you.
With years of experience and an unwavering commitment to excellence, I am dedicated to curating personalized journeys that transcend the ordinary. I believe that a truly transformative travel experience requires more than just visiting famous landmarks. It demands an intimate understanding of the land's soul, a connection to its people, and the ability to unlock its most cherished narratives.
When you choose me as your guide, you can expect a journey that is tailored to your every need and desire. Whether you're traveling as part of a group or seeking a private adventure, I will craft an itinerary that aligns with your interests, preferences, and curiosities. Together, we will explore the iconic sites, uncover hidden gems, and venture off the beaten path to discover the authentic heart of Israel.
But it's not just about the places we visit; it's about the stories we share, the connections we forge, and the moments that touch your soul. I pride myself on creating an immersive experience, where you'll not only see the sights but also feel the pulse of Israel's rich history and vibrant culture. Whether it's savoring the flavors of a local market, listening to the echoes of ancient ruins, or engaging with the diverse tapestry of Israeli society, each day will be an opportunity to connect deeply with this extraordinary land.
So, let's embark on this incredible journey together. Reach out to me today, and let's start planning an experience that will exceed your expectations. Israel awaits, ready to welcome you with open arms and stories that will leave an indelible mark on your heart.